The humble beginnings
It all began in June 2023 when Katrina, assistant village manager of Timberside Villas, and her daughter discussed the challenges children faced at the Beldon Education Support Centre. They noticed that some children forgot to bring appropriate clothing to school, and were in need of extra warm clothing for the colder months. At that moment, Katrina had an enlightening idea of reaching out to the village's craft group.
Katrina approached the craft group, explained the situation, and asked if they'd like to lend their skills to help. Without hesitation, the crafty ladies of Timberside Villas enthusiastically embraced the project. In a matter of minutes, they handed Katrina a bag filled with blankets and beanies they had lovingly created.
A community unites
Over the next two months, word spread throughout the village, and soon, the call for support reached all corners of Timberside Villas. Residents who didn't knit or crochet generously donated wool, further driving the initiative.
The craft group's mission was clear - to craft warm and comforting items for the children. They diligently produced ponchos, blankets, fingerless gloves, beanies, and soft toys.
Knit and natter
Every Wednesday morning at the Lodge, the knitting group gather for their weekly sessions. While needles clack and yarns weave, the atmosphere is always filled with laughter and camaraderie.
Their meetings are aptly named "knit and natter," although, "Truth be told, it is most often more natter than knit," quipped one of the residents. The ladies also bring enjoyable treats to share, making these moments even sweeter.
"It is most often more natter than knit," quipped one of the residents.
Craft with a cause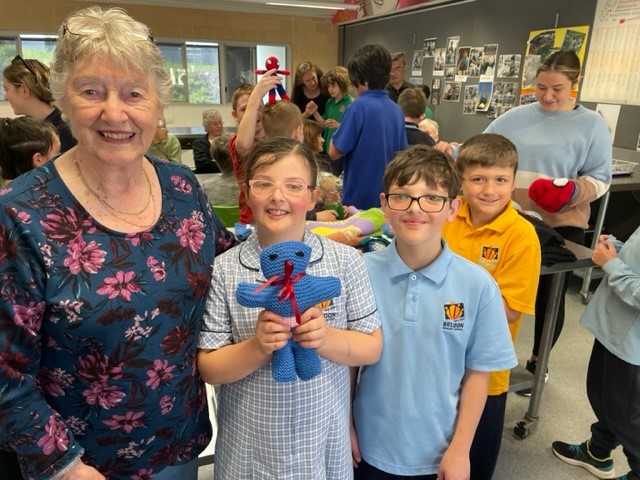 While the Beldon Education Support Centre was the first school to benefit from this heartwarming initiative, some of the craft group members extend their goodwill to other charities like patients with cancer and physically disabled kids.
The compassion and generosity of the residents is a perfect example of the outstanding community spirit at Timberside Villas.
While enjoying a comfortable retirement, the residents always wish to bring joy to the broader community. When they were provided the opportunity to contribute to a cause, they jumped in without wasting any time.
Learn more about Timberside Villas, WA.
---
For more information about the lifestyle and support offered at our retirement villages, call our customer service team on 1800 550 550.