The far-reaching benefits of exercise
Exercise is beneficial to so many aspects of our life. Combined with eating wholesome, nutritious food, it's the ultimate prescription for good health. There's no medication in the world that can give you the far-reaching benefits of exercise. Many scientific studies show exercise can reduce your risk of a range of serious diseases, from cancer and heart disease to stroke and diabetes. It can also help you sleep better and for longer. And it will improve your general wellbeing while keeping your body weight in check.
Staying strong as you age
Recently, the residents at Annesley Bowral, NSW welcomed a new member to the lifestyle centre. His doctor told him that joining the gym and exercising was the best way to reduce his blood pressure and avoid Sarcopenia.
'Sarcopenia?' he said. 'That sounds like something my wife might cook!'
Many people have never heard of that term, but Sarcopenia is a common age-related condition that refers to the loss of muscle mass. The more sedentary your lifestyle, the greater your risk.
As you can imagine, strength training can greatly slow down Sarcopenia by building muscle mass and increasing your strength.
Well, the proof is in the results. Over a period of only 3 months, our new member:
reduced his blood pressure
lost eight kilograms
increased his upper body
strength rediscovered his overall balance.
When you exercise, you're in control
When it comes to exercising, there's good news and even more good news. For starters, you're in complete control. You decide what you want to do and when you want to do it based on your goals, schedule and lifestyle. If you pick a time and training program you can stick with, you'll easily integrate it into your weekly routine.
Know your body and your limits
The secret to getting the most from a workout is to know yourself. Know what your limits are and when you can push them. If you throw yourself into exercise and it causes you pain, you are less likely to stick with it. Like any sort of change to your lifestyle, getting fit after a period of inactivity can be daunting. But once you get started, you'll realise it's worth it.
Three simple exercise tips for seniors
Here are Harvey's top tips to power up your health and fitness as you grow older.

Enjoy your exercise
Choose an exercise you enjoy, whether that's swimming, weight training or walking. Start slowly and build up your strength and endurance over time. Starting with a 10-minute walk after dinner each evening and gradually building up on that is perfectly acceptable.
150 minutes per week
Aim for 150 minutes of moderate aerobic activity on a weekly basis. It's one of the best things you can do for yourself.
Protect yourself
No matter your age, it's important to protect your bones, joints and muscles because they're key to keeping you active. Work hard, but know the difference between good and bad pain. Sustainable exercise is key to healthy living.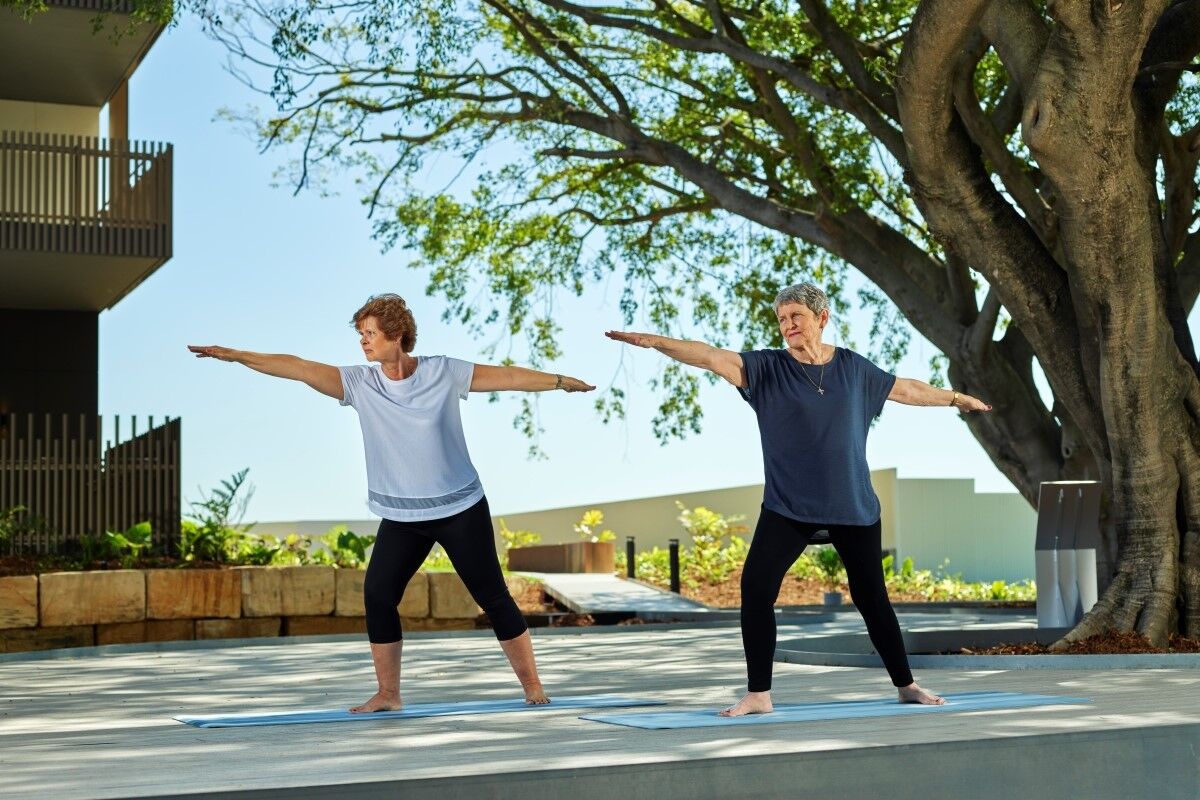 Exercise for a long and healthy life
The most important thing you can do is to understand your body and how it functions. And how the environment in which you live influences your health-orientated decisions. These things are fundamental to being proactive about your health.
You have a choice about whether you want to merely exist in this world or actually live. Anyone can just exist, but to really live, you have to be willing to take risks occasionally. After all, if you never take risks in life, you are not truly living.
Learn more about Annesley Bowral, NSW.
---
For more information about the lifestyle and support offered at our retirement villages, call our customer service team on 1800 550 550.
If you think your family or friends might enjoy this article, please share it with them.