A new place for friendships to flourish
The residents of The Grove Ngunnawal know all too well the benefits of flourishing friendships. And now they have a brand new place for their community friendships to thrive.
Earlier this year, they celebrated the launch of their new clubhouse. A warm, welcoming and luxurious space that's become the social heart of this vibrant village.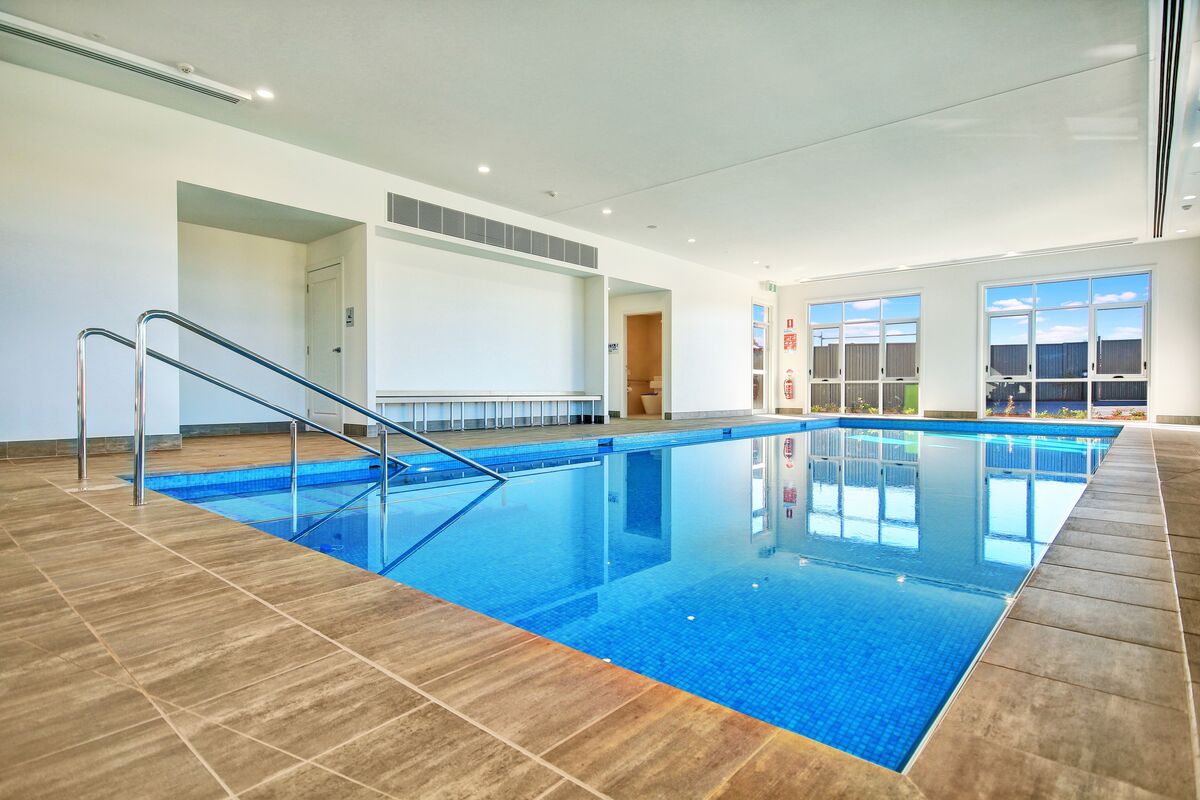 The Grove at Ngunnawal. Swimming Pool
At a $3.9 million investment, the new clubhouse brings ongoing benefits of fun and friendship that money can't buy. With a focus on health, wellness and social engagement, the clubhouse gives residents the perfect place to swap stories, share history and make memories.
Clubhouse facilities at The Grove Ngunnawal include:
Arts and crafts room

Gymnasium

Indoor swimming pool

Library

Lounge

Men's shed

Outdoor bowling green.
There are also commercial cooking facilities and an ideal space to host social gatherings and functions onsite.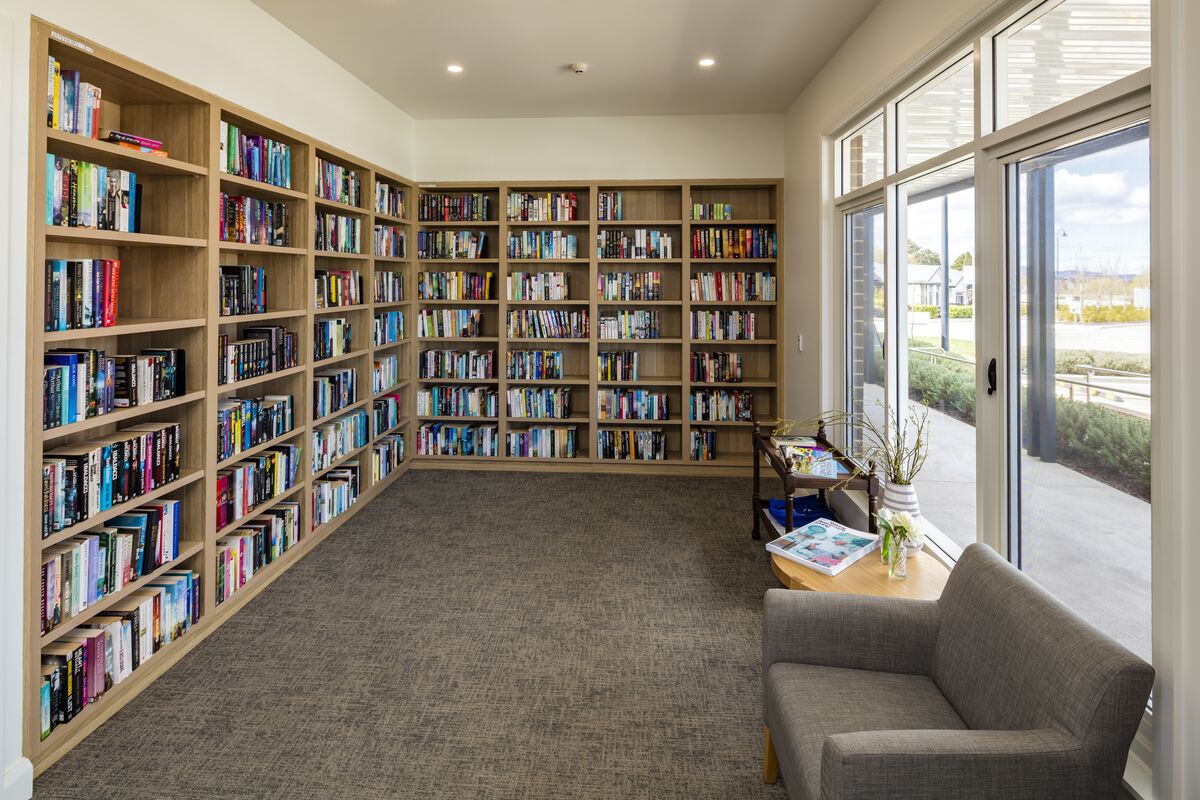 The Grove at Ngunnawal Library
Friendship and community lead to a longer and healthier life
Studies show having strong social connections can be twice as beneficial for your lifespan as exercising. And just as beneficial as quitting smoking. Researchers looked at 148 studies on social links and mortality, with more than 300,000 participants. They found having a strong social circle, including having many friends and participating in the community, could lead to better health and longer lives.
'One's social life matters above and beyond what we already know about the "quick fixes" of diet and exercise on health,' says Claire Yang, a sociologist at the University of North Carolina.
'A lack of social connections in seniors more than doubles the risk of high blood pressure.'
When Yang and her colleagues investigated, they found people who had weaker social ties also had worse measures of health. They also found a lack of social connections in seniors more than doubled the risk of high blood pressure.
For residents at The Grove Ngunnawal, the friendships that flourish in their clubhouse could improve not only their lifestyle but also their health.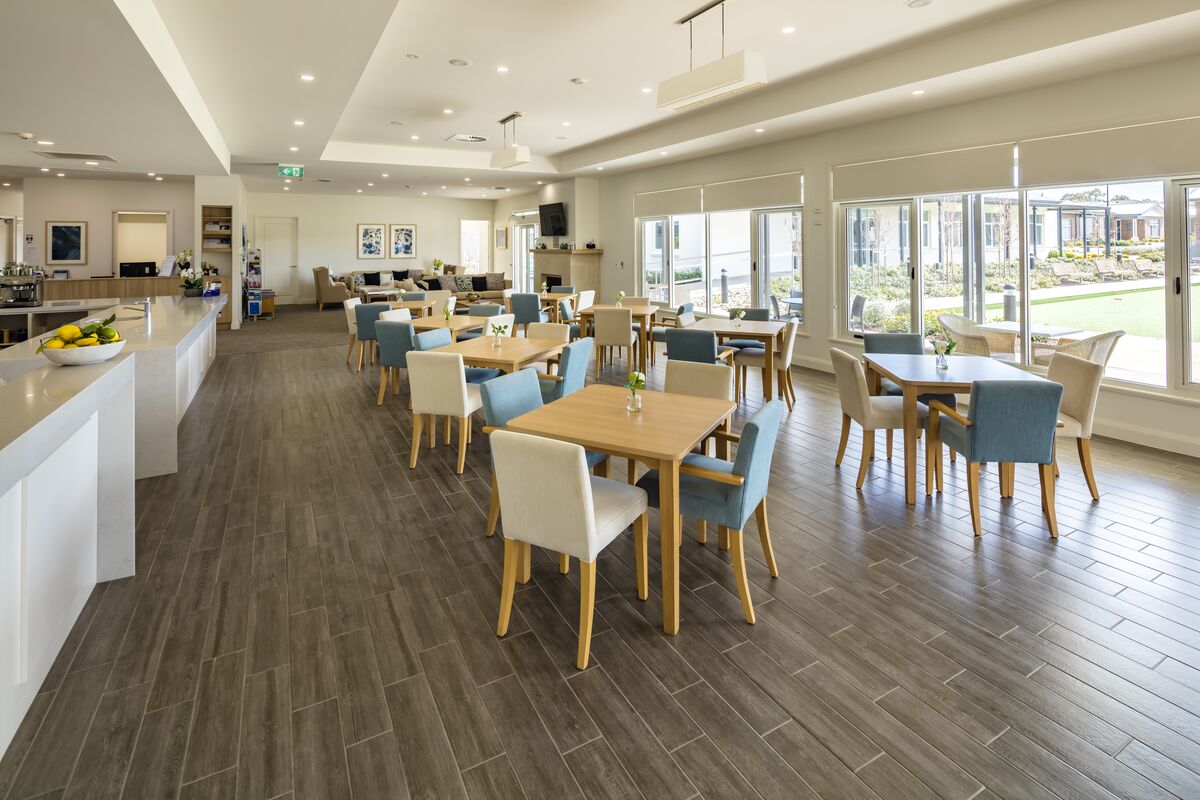 The Grove at Ngunnawal Cafe
A great sense of community
This rings true for Fran Gannon, who was the first to move into The Grove Ngunnawal when it opened in April 2015. She says the new clubhouse is a life-enhancing addition.
'It's a great opportunity for residents to become even more socially engaged and to meet new people. I'm especially looking forward to the water activities and the gym, as exercise is so important for maintaining good health,' she says.
'The clubhouse enables us to come up and have a cup of coffee, socialise if we want. Or simply have quiet time reading surrounded by other people. It promotes a great sense of community.'
Learn more about The Grove Ngunnawal, ACT.
---
For more information about the lifestyle and support offered at our retirement villages, call our customer service team on 1800 550 550.
If you think your family or friends might enjoy this article, please share it with them.